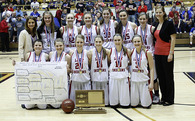 The Hoxie Lady Indians capped off another perfect season with a victory in the state tournament. The Indians opened the tournament with a win over La Crosse with a score of 71-43. The semi-final foe of Centre was defeated 64-37. The championship game saw the Lady Indians take on Centralia. A very tough Centralia team was defeated 67-53. The win resulted in the fourth state title in a row for the Lady . . .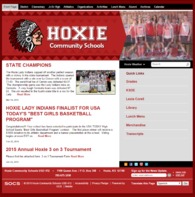 Clear your cache if you don't see it
We recently updated our web site design. If www.hoxie.org doesn't look similar to the image in this article, you might need to clear your web browser's cache. On a desktop or laptop, follow the appropriate link below for instructions on how to do this. Google Chrome - Delete your cache, history, and other . . .