Print-ready version
NOTICE: If you try to print the calendar from the "Calender" link above, you will not get a complete calendar. A printer-friendly version of the Hoxie Community Schools' Red Calendar can be downloaded here . It is a PDF. You will need a PDF reader such as Adobe Reader or Google Chrome installed in order to view and print it. The Red Calendar is online in a Google Calendar . . .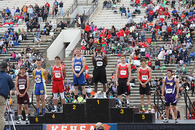 Hoxie High School track athletes picked up 8 medals at the state track meet held in Wichita on May 29-30. Senior, Carly Heim, picked up 4 medals in the triple jump, long jump, 100 meter and 200 meter events. Austin Reitcheck and Connor Katt won 2 medals each in the 100 and 200 meter races. Congratulations!! Meet . . .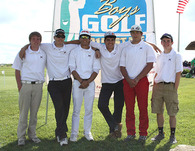 The Hoxie High School golf team placed 5th at the state golf tournament held at Spring Creek Golf Course on May 26 in Seneca, Kansas. Dayde Mader shot an 83 which earned him a 6th place medal in the individual standings. A team score of 385 earned a 5th place finish in the team standings. Congratulations to the Hoxie . . .